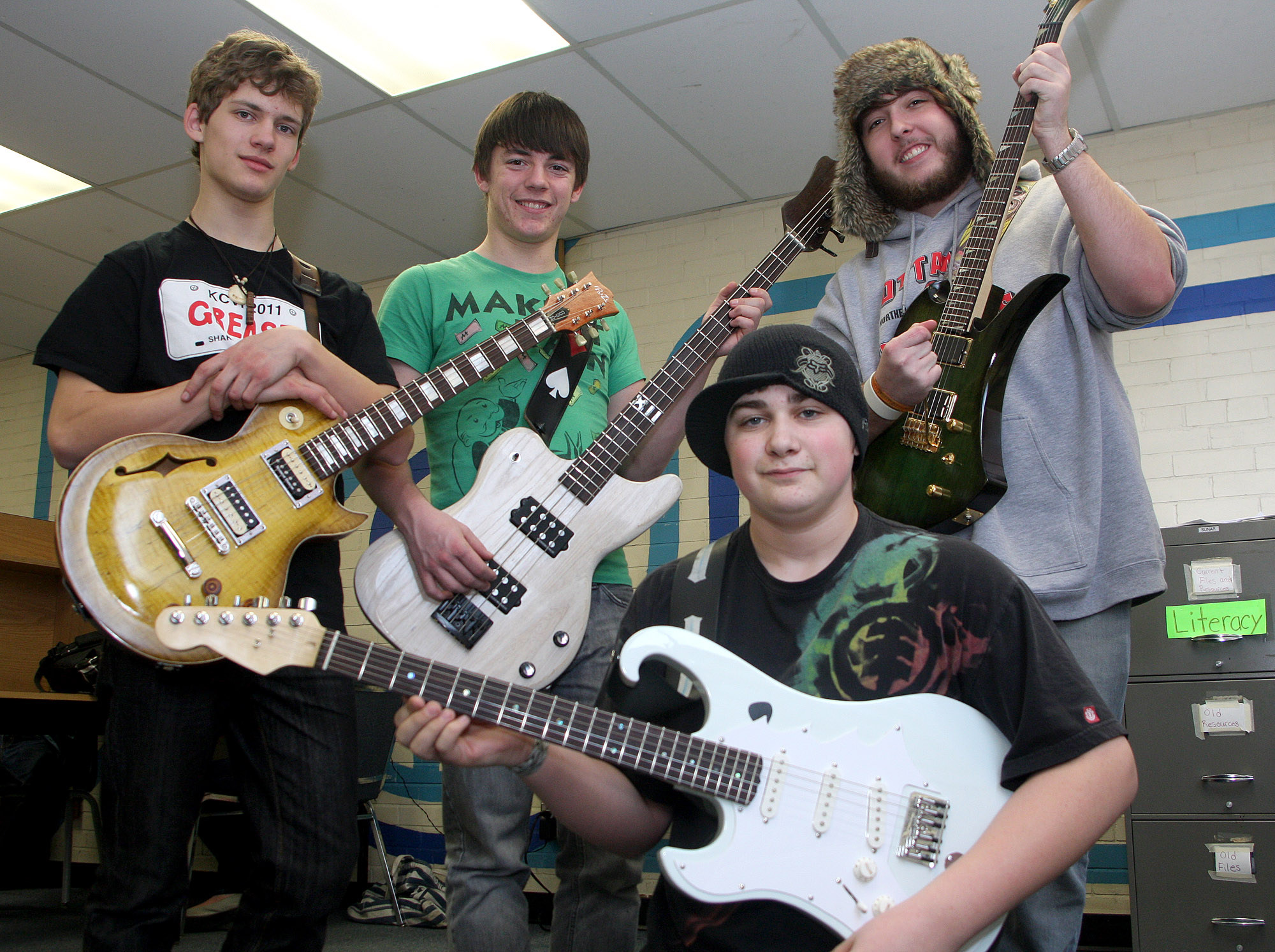 WHO CAN APPLY TO THE PROGRAM?
This program is open to all senior students. Grade 10's apply for their grade 11 year, and any grade 11 or 12 student.
HOW MUCH DOES IT COST?
Cost will vary based on individual wood selection, hardware and electronic components. Students can expect a quality instrument for $250 - $300. Keeping costs manageable is of great importance. The intention is that the program is made affordable to all students. Material and parts are purchased as a group, which reduces the overall expense.
HOW MANY STUDENTS ARE IN THE CLASS?
15-20 students
DO I NEED ANY PREVIOUS WOODWORKING SKILLS?
No previous woodworking experience is necessary, although taking a grade 9 or 10 woodworking course in their home school will give you a beneficial skill set.
IS OUT-OF-ZONE TRANSPORTATION AVAILABLE?
Yes. Please see the
application section
and communicate your intentions with your home school student services.
WHAT KIND OF GUITAR CAN I MAKE?
Depending on your past experience, keen interest and motivation most instruments are possible. A brief guitar building profile will be discussed with the teacher in order to determine a successful path. It's more important to be successful in building your first instrument than to be frustrated in a build that is beyond your abilities or desire.